Some users have a habit of copying the recipient address in their transaction history when transferring funds.
Scammers take advantage of this and generate fraud addresses with the same last characters. For example, in the picture below: the address that the user often transfer money to is "TWKWPn...krvgWS", and the fraud address is "TANWTY...grvgWS". They have the same last characters "rvgWS".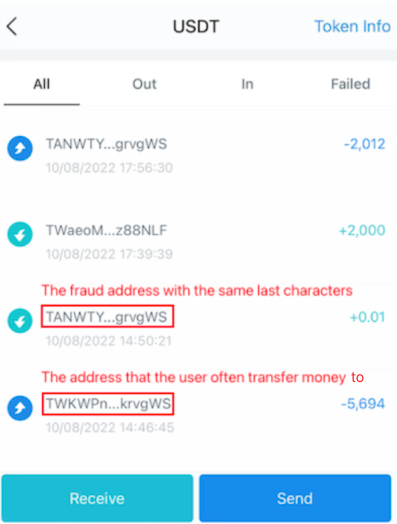 By transferring a small amount of money to the user, the fraud address will appear in his transaction history. When the user wants to start a transaction and copies the address from the history, he can easily make a mistake and transfer money to the fraud address if he only checks the last characters, resulting in loss of assets.
PSA: Information stored on blockchain is non-temperable. So once your transfer is successful, it cannot be cancelled or changed. Please be sure to check the address carefully before transferring!
In addition, imToken recommends you to use the address book to keep the frequently used addresses. In this way, you can avoid transferring to a wrong address.
How to use the address book?
Set up your address book
Open imToken and click "My Profile" - "Address Book". Then, click the "+" icon at the top right corner to add addresses.
Note: please check whether the added addresses are correct or not before clicking "save".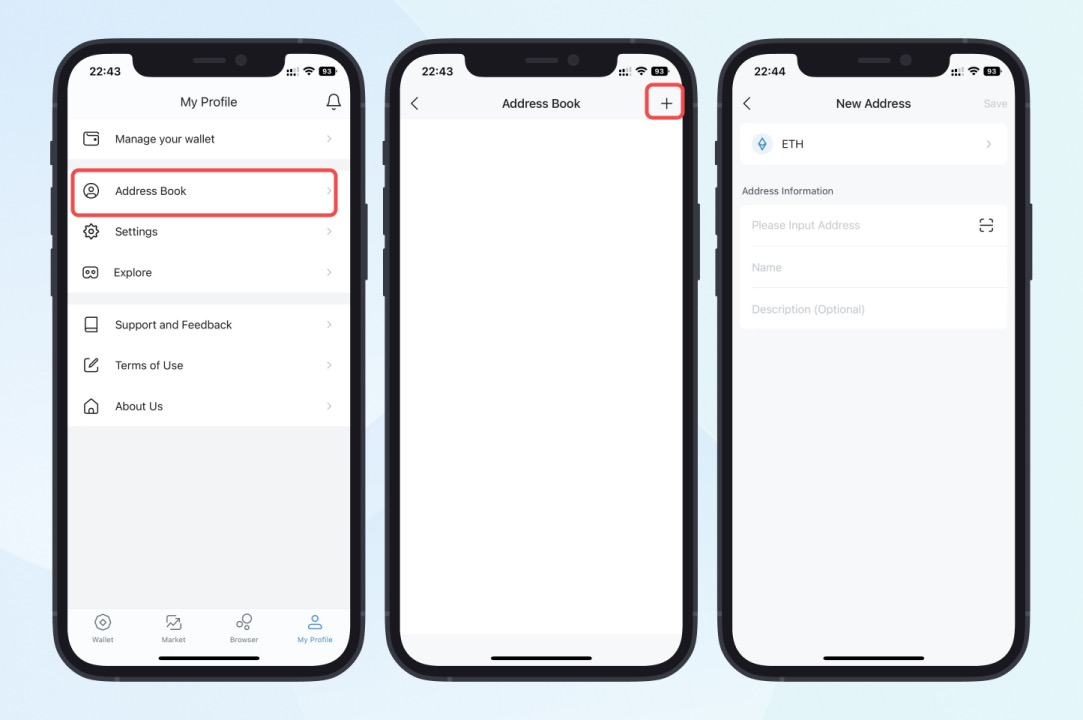 Make transactions with the address book
Here is an example to transfer USDT with the TRX wallet. First, choose USDT and click "Send" to enter the transfer page. Then, click the icon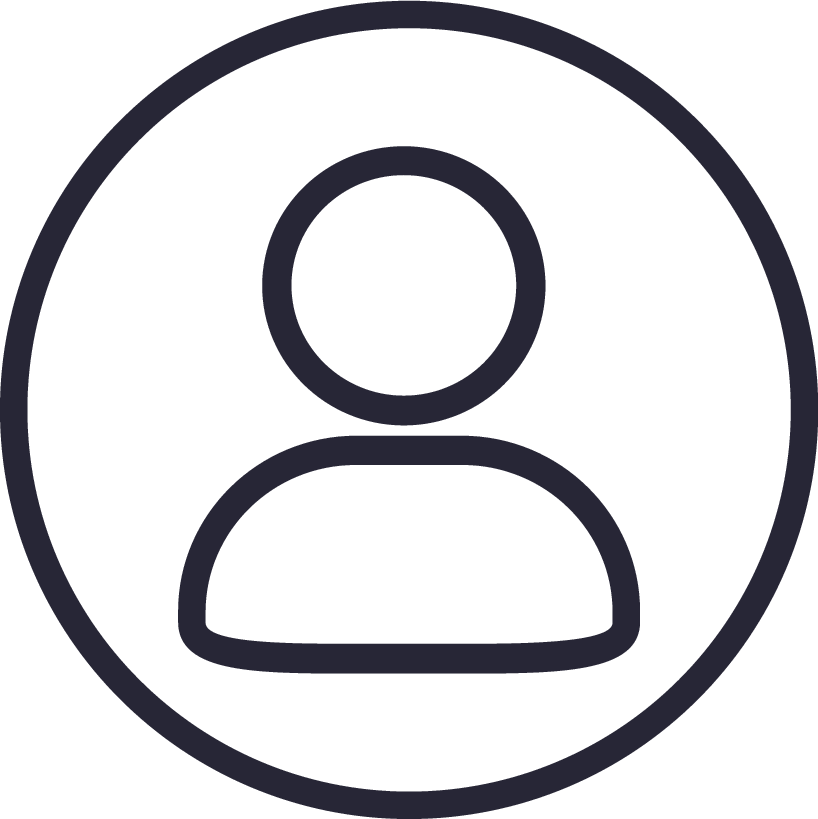 on the right side to enter the address book where you can find the address. After entering the amount and checking the transfer details, you can click "Next" and enter your password to complete the transfer.